Currie Enterprises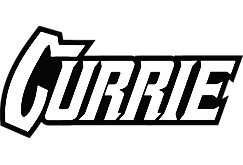 Frank Currie began designing and building differentials for material-handling equipment back in 1959. He worked out of his garage fabricating and assembling rearends for personnel carriers, electric carts, tugs, scissor lifts, and other specialty vehicles. By 1964 the Currie manufacturing facility moved to a 5,000-square-foot building in Placentia, California. Frank's three sons Charlie, John, and Raymond entered the family business full-time in the late 1970s. They also decided to turn their off-road hobby into a family business and began developing superior aftermarket rearends for Jeeps.
In the late 1970s, the Currie's began building performance rearends for V8 conversions in Chevy Vegas, and mini trucks like the Chevy Luv, Ford Courier, and Toyota Hi-Lux models. Currie Enterprises hooked up with chassis shops in the early 1980s and designed and produced 9" rearends (based on the Ford 9") for kit cars and street rods. The popularity of the Currie Rearend grew, and the enterprise expanded to a larger 7,000-square-foot facility. In 1984, the Currie product line expanded, and they moved to an 11,000-square-foot plant which included state-of-the-art cleaning and tear down capabilities for rearends.
The Dana 60 and Chevy 12-Bolt were incorporated into the Currie Product line in 1986. Other products such as gear cases, alloy axles, and disc brakes were also added, in addition to expanded in-house capabilities. At this point, Currie offered a full line of driveline performance products including rearends, components, suspension, and off-road Jeep items.
Today Currie Enterprises occupies a 40,000 square foot complex in Corona California. The company continues to grow in size and product line. They now have more than 50 employees and boast a state-of-the-art manufacturing facility. The Curries design, build, modify, test, sell, and install rearend and drive-train products all under one roof. From humble beginnings and a dream of Frank and Evelyn, Currie has become the most recognized name in specialty rearends and components.
Click to View Currie Enterprises Offerings